This site is designed for viewing with Netscape Browser 3.0 in 16 bit color (thousands).
For your convenience we provide this link to download Netscape.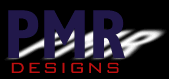 IntelliYouth has been produced by PMR Designs, and licensed by URLy Sylke, Inc.
All of IntelliYouth unless specified is Copyright PMR Designs 1997. All Rights Reserved.