IntelliYouth Creator Profile:
---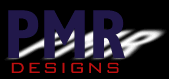 Name: Patrick M. Rue, Founder and President of PMR Designs

Physical Features: 5'11", 173 lbs., blue/green eyes, brown curly hair.

Date of Birth: August 7th, 1980.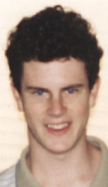 Mission: To entertain people, young and old, big and small, without adding to the population of couch potatoes.

Employed and formerly employed at: Apple Computer, Inc. (eWorld), America Online, Eazell/Petersen, Inc., URLy Sylke, Inc., ImaginEngine, Youth Tech, and Marketplace Properties.

Hobbies: Hanging out with friends, movies, programming, art, computer graphics

Favorite Bands: Dave Matthews Band, Nine Inch Nails or Better Than Ezra.

Favorite Color: Green and blue, or maybe aqua green.

Favorite Toothpaste: Mentadent

Favorite Quote: No officer, I don't have any blood in my alcohol, I swear!

---