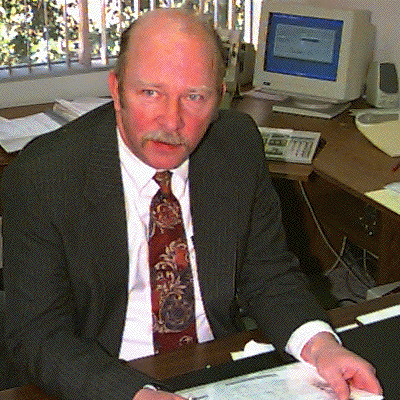 JOHN A. ANDERSEN, CPA
---
Professional Experience
John A. Andersen is a founding principal of Andersen, Horie &
Company. Prior to joining with Karie Horie to form Andersen,
Horie & Company, Mr. Andersen founded Andersen & Company,
CPA in October 1988.

Mr. Andersen has over twenty years experience in public accounting. He
gained his initial experience with Adams and Becker, CPA's in New
York. Subsequently, he worked in the tax department of Peat Marwick
Main and then the tax department of Laventhol & Horwath. Next, he
joined Panell Kerr Forster, where he worked for five years in their
New York tax department. In 1979, he transferred to the Los Angeles
office of Panell Kerr Forster, where, in 1981, he was promoted to
partner of the tax department. In 1982, he became the firm's Southwest
Regional Tax Partner and was appointed to serve on the firm's National
Tax Committee. In January 1985, Mr. Andersen left Panell Kerr Forster
to become a Partner in the Pasadena firm of Edwards, Louie &
Shindo where he developed the firm's tax and small business accounting
practice.

Professional Activities & Certifications

Mr. Andersen is a Certified Public Accountant in California and New
York. He is a member of the American Institute of Certified Public
Accountants, the California Society of Certified Public Accountants,
and past member of the International Association for Financial
Planning - San Gabriel Valley Chapter. From 1983 through 1986, Mr.
Andersen served as a member of the Responsibilities in Tax Practice
Subcommittee of the American Institute. He has also authored articles
and given speeches on pertinent tax topics.

Other Activities

Mr. Andersen has served on the board of the American Youth Soccer
Organization as Area Coordinator, Publicity Director, Regional
Treasurer, Divisional Commissioner, and Assistant Regional
Commissioner. He also served as treasurer of the Claremont American
Little League. Mr. Andersen is a past board member of the Kiwanis Club
of Monrovia and is a member of the Monrovia Chamber of Commerce. Mr.
Andersen was also a member of the Los Angeles Taxpayers Association,
the Claremont Chapter of Toastmasters International, and the National
Council on the Aging, Inc. He is currently on the Executive Board of
the Monrovia Unity Center.

Education

In 1972, Mr. Andersen received his Bachelors of Business
Administration degree with a major in Accounting from Iona College,
New Rochell, New York. Before that, Mr. Andersen served in the United
States Naval Reserves Submarine Service for three years.

---
Return to: Andersen, Horie, & Co.