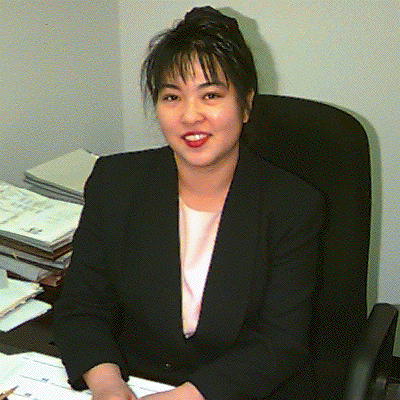 KARIE Y. HORIE, CPA
---
Professional Experience
Karie Y. Horie is a founding member of AHC, Ms. Horie joined
Andersen & Company in August 1990 and was appointed to the
position of Manager at Andersen & Company in January 1995.

Ms. Horie has been in public accounting since
1985. She began her career with Edwards, Louie & Shindo in
Pasadena where she gained experience in auditing, taxation, and health
care consulting. She later joined J. Arthur Greenfield and Company in
Westwood where she gained further experience in taxation.

Professional Activities & Certifications
Ms. Horie is a Certified Public Accountant in California. She is a
member of the American Institute of Certified Public Accountants and
of the California Society of Certified Public Accountants. Ms. Horie
serves on the board of the Monrovia Chamber of Commerce.

Other Activities
Currently, Ms. Horie is a board member of Quota International of
Monrovia-Duarte, and has been a club member since 1993. She has also
served on the boards of the International Business Fraternity of Delta
Sigma Pi (Southern California Alumni Chapter) and of the Loyola
Marymount University Asian Pacific Alumni Association. Ms. Horie is
fluent in Japanese.

Education
Ms. Horie earned her Bachelor of Science degree in Accounting from
Loyola Marymount University in 1985, while working part-time as an
accounting clerk at TRW and Health Care Microsystems.

---
Return to: Andersen, Horie, & Co.