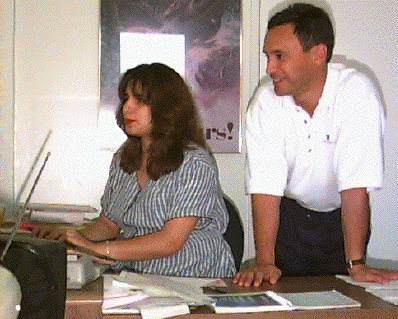 ---


Let me take a moment to introduce Monrovia Mailing Company, Inc..
Monrovia Mailing Company, Inc. is located at 900 S. Magnolia Ave,
Unit D, Monrovia, CA 91016.  We are a complete mailing service.
Let us prepare your mailings for you.  Even if you don't have the
time and the resources to presortyour mailings, you can still
take advantage of the savings available from Presort First Class
Mail.  We will do the work for you for a share of the postage
rate discount. Here is how we can save your business money.  Save
time and avoid the bother of preparing your mailings while
enjoying the benefits of First Class service and substantial cost
savings.  Many companies have found that our services are an
efficient, costeffective way to get the job done.  Whether your
business sends mail every day or on a periodic basis.  For
example, invoices, statements, newsletters, postcards,
invitations and flyers, etc.
MONROVIA MAILING COMPANY CAN SAVE YOU MONEY!!!

MONROVIA MAILING COMPANY OFFERS FULL MAILING SERVICES

 Letter Shop
 Fulfillment
 Envelope Inserting
 Stamp Affixing
 Label Affixing
 Folding
 Collating
 Nesting
 Matching
 Postage Metering
 1st, 2nd, 3rd & 4th Class Presortingpp
 Hand Work
 Bursting
 List Maintenance & Enhancements
 Merge/Purge
 Duplication elimination
 Data Entry
 Ink Jet Spraying Laser Printing
 Mailing lists
 Data Conversion


FULL MAILING SERVICES:

Presorting    $0.23  (per piece / $23.00 per thousand)
Folding       $0.01  (per piece / $10.00 per thousand)
Inserting     $0.01  (per piece / $10.00 per thousand)
Metering      $0.01  (per piece / $10.00 per thousand)
Sealing       $0.01  (per piece / $10.00 per thousand)
Hand Seal     $0.025 (per piece / $25.00 per thousand)
Bursting      $0.01  (per piece / $10.00 per thousand)
Collating     $0.02  (per piece / $20.00 per thousand)
Stapling      $0.025 (per piece / $25.00 per thousand)

Pressure Sensitive Labeling $.015 per piece / $15.00 per thousand
Chesire Labeling $.011 per piece / $11.00 per thousand
Piggy Back Labeling $.0125 per piece7$12.50 per thousand
Aly Postage Stamps $.015(per piece / $15.00 per thousand

Weighing Mail $ 7.00 per day
Minimum Charge $35.00 

Consider providing us your mailing list on computer disk. 
We can then print the labels for you.  The preferred format 
is a PC based file  in ASCII, DBF, DS2 Arclist or Comma 
Delimited format.
   
The price for these services is as follows:
 
Set Up Data (one time charge): $25.00
Print & Suly Labels $.025 per piece  /  $25.00 per thousand
Additions to mailing list $0.18 (per piece / $180.00 per thousand
Changes / Deletes to list $0.10  per piece / $100.00 per thousand

POSTAGE MUST BE PAID IN ADVANCE
POSTAGE CHECKS SHOULD BE MADE PAYABLE TO MONROVIA MAILING COMPANY

Save on your postage:Your mail moves faster through the system,
which can mean earlier delivery.  NO increase in your staff.  NO
change in procedures.  NO investment in equipment.  Fewer trips
to the post office.  One less item to worry about.  Thank you so
much for allowing me the time to introduce our services.  If you
would like further information or would like to obtain our
services please feel free to contact me  at (818) 358-4802.


Sincerely,
---
© 1996 URLy Sylke All Rights Reserved CREDITS