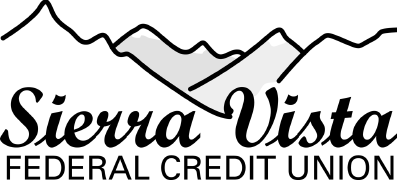 ---
Sierra Vista Federal Credit Union is a member-owned and
controlled full-service financial institution chartered to serve businesses
within 25 miles of Monrovia, CA. Because we do not have to pay stockholders,
we are able to pay our members higher returns on their savings and offer them
lower rates on their loans. We offer:                           
Savings Accounts
Certificates of Deposit
Individual Retirement Accounts
No Fee Checking Accounts with ATM Access (8 free withdrawals per month.
VISA Cards
Personal loans
Lines of Credit
Vehicle loans
Real Estate Loans
If you would like to offer this very valuable fringe benefit for your
employees or if you are an employee and your employer does not offer credit
union membership, please, call Diana M. Mullins at
(818)359-3602. Credit union membership is one way your employees can
avoid be caught up in the big bank mergers going on right now. We offer
competitively priced financial products in an environment of personal
service.
---
Return...
---
---
© 1996 URLy Sylke All Rights Reserved CREDITS