Monrovia Family Festival Street Fair
Every Friday night on Myrtle Avenue,
March through December
---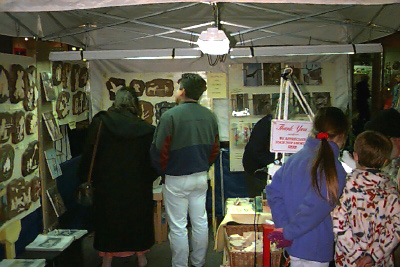 Every Friday night, between March and December, six blocks of Myrtle Avenue are blocked off, and a festive street fair is held. Vendors booths are set up offering a wide variety of arts and crafts.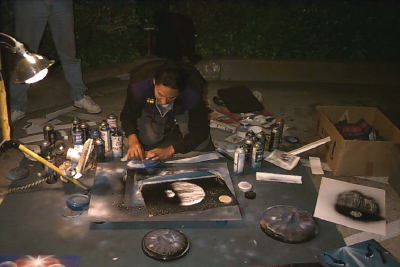 Street artists are afforded an opportunity to show, and sell their works. This artist creates beautiful space and fantasy scenes with spray paint and an odd assortment of tools.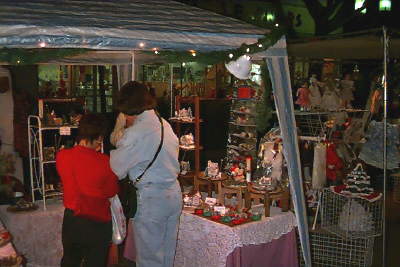 The Street Fair is an opportunity to do some of that last minute shopping. Dealing directly with the artist also allows the buyer a chance to haggle for a good prices.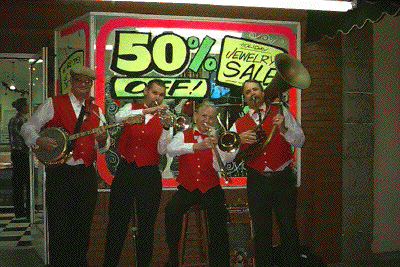 Musical groups dot the length of the street fair, bringing an enjoyable mix of musical styles to fair-goers. This Dixieland band serenades the citizens.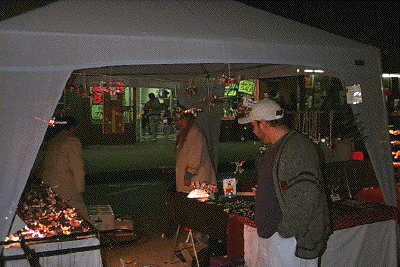 What treasures are waiting to be discovered?
You'll have to attend the fair to find out.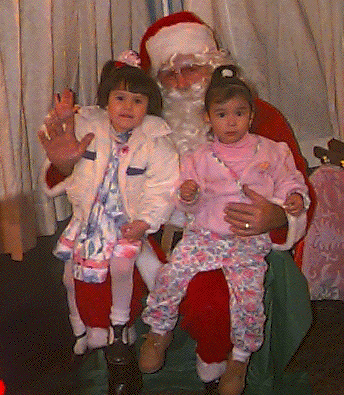 Even Santa Claus made a brief appearance at the last Street Fair for 1995.
---
---
© 1996 URLy Sylke All Rights Reserved CREDITS