Extend Your Global Reach by Becoming a 13-month Wonder.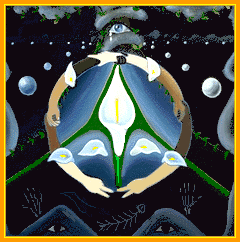 The Monterey Institute of International Studies is a top-ranked graduate school for international careers. In addition to the traditional offerings, a fast-track International Executive MBA is now available.

Briefly:

The International Executive MBA program provides a unique opportunity to join experienced business executives on weekends in Monterey to master the dynamics of global business and learn about business practices in foreign environments while working on an international business development project.

The convenient, weekend schedule fits the requirements of active business professionals throughout the West Coast. The 21-month and 13-month versions of the program address the differing needs of managers with varied backgrounds and experience. The location in Monterey, California provides an attractive and stimulating multicultural environment for intensive learning that is easily accessable by road or air.

This cohort program develops longlasting relationships among participants and faculty. Participants represent many industries, sizes, and geographic foci of international activity. As a result, participants learn from talented peers as well as from exceptionally qualified faculty.

Who should attend? The International Executive MBA program enrolls promising, mid-career business professionals with an active interest in international business, at least five years of increasingly responsible business experience, a bachelor's degree, and sponsorship by an employer with existing or prospective international business activity. Two versions (21-month or 13-month) of the International Executive MBA program for persons with different prior educational experience.
Ernst & Young | North American Music Festival Finder | Live Cameras Around the World | Multinational Discussions/Interviews | Web Resources



Back to Multinationals Front Page

© 1996 - 97 URLy Sylke All Rights Reserved CREDITS