"Real Property"
means land, including land under water and water front property; buildings, structures, fixtures, and improvements on the land; property appurtenant to or used in connection with the land; every estate, interest, privilege, easement, franchise, and right in land, including right-of-way, terms for years, and liens, charges, or encumbrances by way of judgment, mortgage or otherwise and the indebtedness secured by such liens.

"Redevelopment Law"
means the Community Redevelopment Law of the State of California (California Health and Safety Code, Section 33000, et seq.).

"State"
means the State of California.
III. (SEC. 300) PROJECT AREA BOUNDARY AND LEGAL DESCRIPTION
The boundary of the Project Area is shown on the Amended Redevelopment Plan Map shown Below, and is described in the Legal Description of the Project Area on page 25.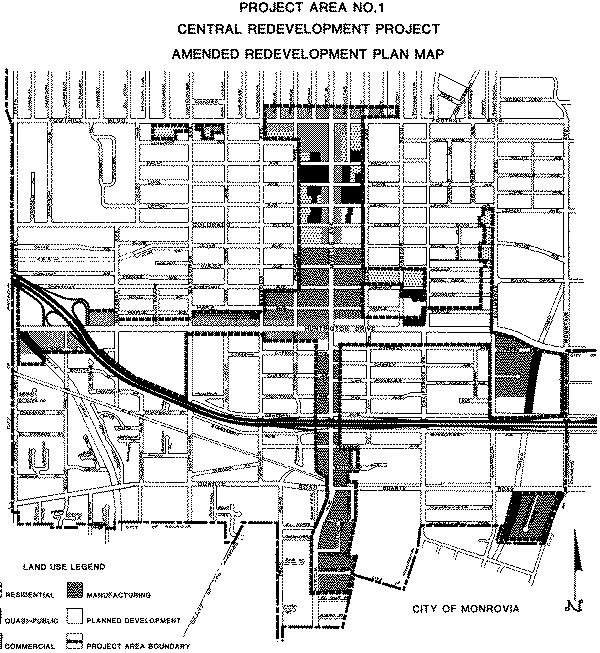 Download Amended Redevelopment Map (RDEVMap.GIF), 148.5k
---
Table Of Contents | Previous Page | Next Page
---
---
© 1996 URLy Sylke All Rights Reserved CREDITS